History of JMEM Frankfurt
At the beginning of the 1980s, JMEM Frankfurt was founded by young Christians who had been to a JMEM Discipleship Training School (DTS).
Youth ministry in the Rhine-Main area
Over time, a dynamic youth ministry developed in the Rhine-Main area. As a result many young people have come to meet Jesus personally. Also, a missionary and diakonic service emerged in the Frankfurt train station district. JMEM also served as a pioneer for church planting and initiated an interparish interdenominational worship gathering. Over the years JMEM has put down roots in the city, developing a wide and continually growing network with other churches and Christian fellowships throughout Frankfurt and the Rhine-Main area. In addition, JMEM Frankfurt has organized numerous missionary outreaches in Germany and abroad – and continues to do so to this day.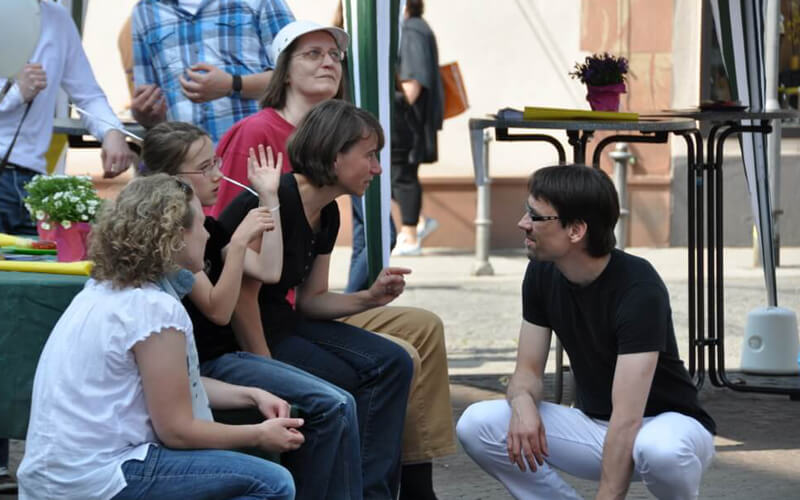 From the outset the focus of the group was to be part of civil society and to work in normal professions, but still be part of JMEM – a movement that is essentially composed of full-time workers in a "spiritual ministry". The gospel was thus to unfold in all spheres of life and society, e.g. at the workplace and in the neighborhood. Even though the Frankfurt JMEM Center has undergone many changes since its inception, this focus has been sustained and strengthened. We want to build the kingdom of God in our city and carry the gospel, in word and deed, to where the people are, who do not know Jesus yet.